30 Mag

Vela e gioia di muoversi: tante emozioni il 4 e 5 giugno con il Vela Day
Vela e gioia di muoversi: tante emozioni dal 2 al 5 giugno con il Vela Day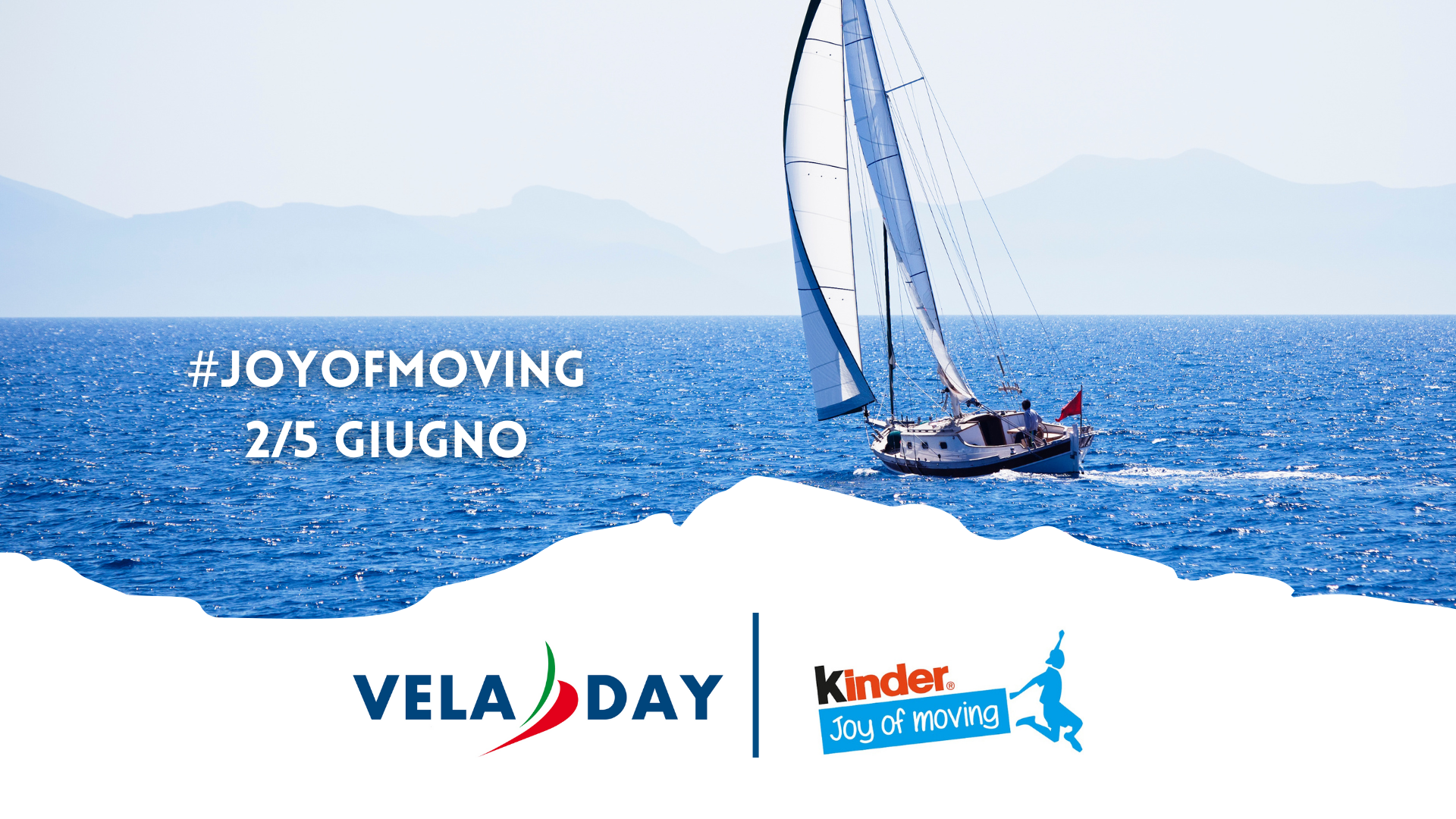 Anche quest'anno la Federazione Italiana Vela, in collaborazione con Kinder Joy of Moving e le Società affiliate, promuove la cultura del mare e lo sport della Vela attraverso l'appuntamento del Vela Day.
La FIV comunica che quest'anno il Vela Day si svolgerà il 2-3-4-5 giugno, al fine di poter permettere una maggior flessibilità per l'organizzazione e lo svolgimento delle attività.
Un appuntamento dedicato a tutti coloro che, dai 6 anni compiuti, vogliono avvicinarsi e scoprire più da vicino quanto sia affascinante il mondo della vela.
Educazione, rispetto consapevolezza di se stessi attraverso la promozione dell'attività fisica fra le giovani generazioni con il supporto di Kinder Joy of Moving. Questo progetto internazionale di responsabilità sociale, storicamente sviluppato dal Gruppo Ferrero in oltre 35 paesi, in Italia supporta la passione dei giovani atleti sostenendo anche FIV nell'organizzazione di attività di promozione, avvicinando i più giovani ai valori dello sport e alla gioia di muoversi.
L'obiettivo comune di Kinder Joy of Moving e della Federazione è quello di aumentare i livelli di attività fisica dei giovani attraverso l'attività velica, dando loro la possibilità di sviluppare una maggiore abilità motoria e aiutandoli ad acquisire comportamenti corretti, il tutto a contatto con il mare e la natura imparando a rispettarla; la vela in fondo non è solo uno sport ma è scuola di vita a 360° .
La presenza capillare sul territorio permetterà facilmente a tutti gli amanti del mare e del lago di poter passare uno o più giorni a diretto contatto con questo sport. Il programma prevede la possibilità da parte di tutti i Circoli di aprire le proprie porte a tutti i curiosi attraverso l'emissione di una tessera promozionale dedicata a tutti i visitatori che vogliono avvicinarsi al mondo della vela. Sul sito FIV, nella sezione Eventi-Vela Day, è possibile trovare l'elenco dei Circoli aderenti.
Che sport puoi provare all'Associazione Velica Senigallia?
Puoi fare prove gratuite di barca a vela, windsurf, wing, sup e kayak.
Ogni prova avrà la durata di circa 30 minuti e sarà pratica in acqua, quindi vieni con il costume!